The third candidate for Downtown Denver's "Worst Parking Lot" is Block 176 in Upper Downtown. Block 176 is right across the street from Candidate #2, Block 001-B. Together, they help make the area around Broadway and 20th into an asphalt wasteland.
Here's the aerial for Block 176: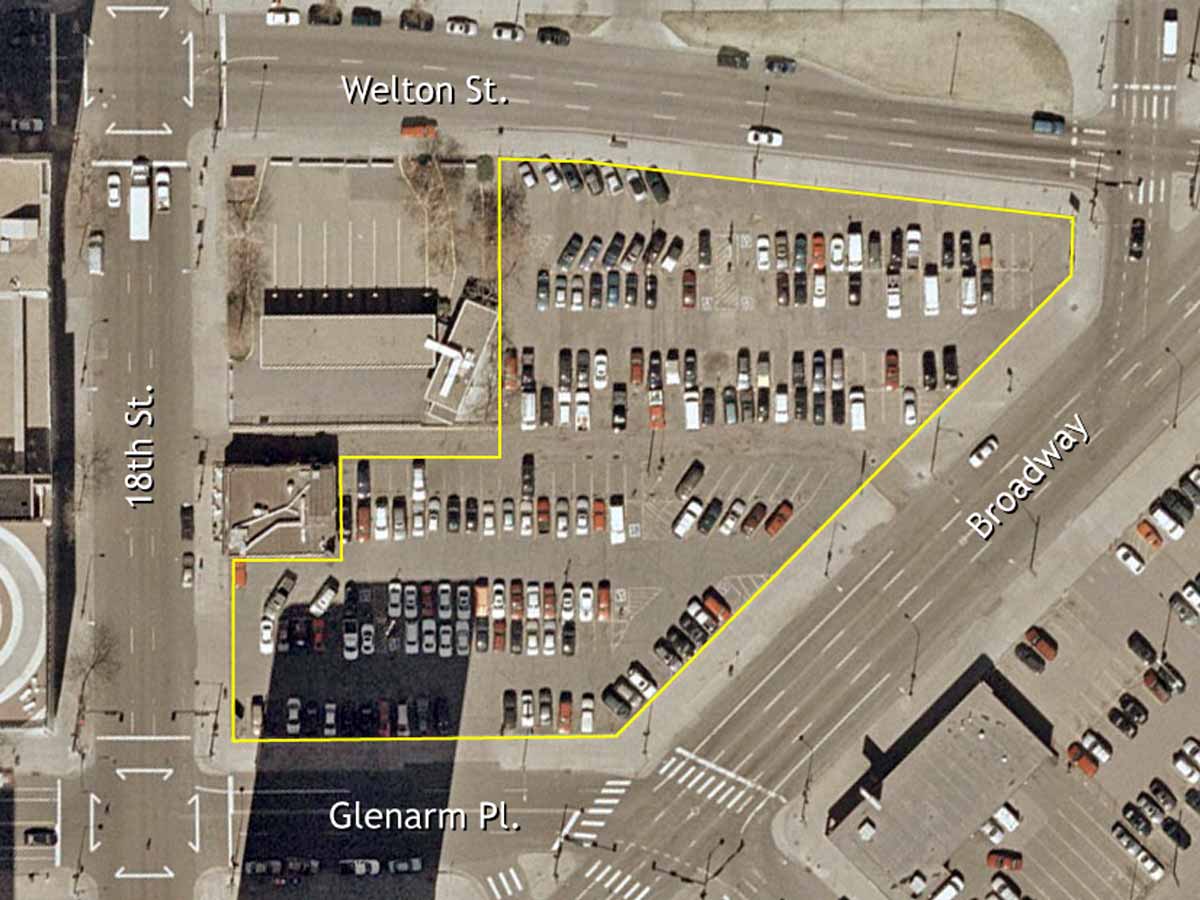 Surface parking covers most of Block 176 except for Shelby's Bar & Grill, an unpretentious local pub housed in a one-story 1,946 SF structure built in 1906 (formerly a mortuary), and the vacant shell of an old bank drive-thru facility. In other words, the entire block represents a massive underutilization of prime Downtown real estate. The new Downtown Area Plan identifies this block as an "Opportunity Site" that, upon redevelopment, could help catalyze additional investment in the area.
The parking lot along the Welton half of the block is owned by C. Courtney and Lucy Patten, and the parking lot along the Glenarm half of the block is owned by the Antelope Company. According to the Colorado Secretary of State's records, the Antelope Company is owned by members of Denver's wealthy Anschutz family.
The parking lots are operated by Central Parking Systems. You may be familiar with this company from our review of Candidates #1 and #2. Here's an overview of the quality of the parking lot on Block 176:
Once again we see a parking surface in such poor condition that loose chunks of pavement can be found, wooden poles with overhead wires scattered about, no landscaping (unless weeds growing through the cracks in the asphalt count), etc. It's an embarrassing mess. At least Central Parking Systems is consistent!