The next Worst Parking Lot block to be reviewed from an historical perspective is Candidate #4: Block 003-B. This parking lot covers less than half of the block, with one of Downtown Denver's first modernist towers, the I.M. Pei-designed Mile High Center (now Wells Fargo Center) occupying most of the southern half.
What occupied this site before it was a parking lot? The Hotel Metropole, followed by the Cosmopolitan Hotel, which incorporated the Hotel Metropole into a single operation.
The Hotel Metropole opened in 1891, the year this photo was taken. It was located at the southern end of what is now the parking lot portion of Block 003-B: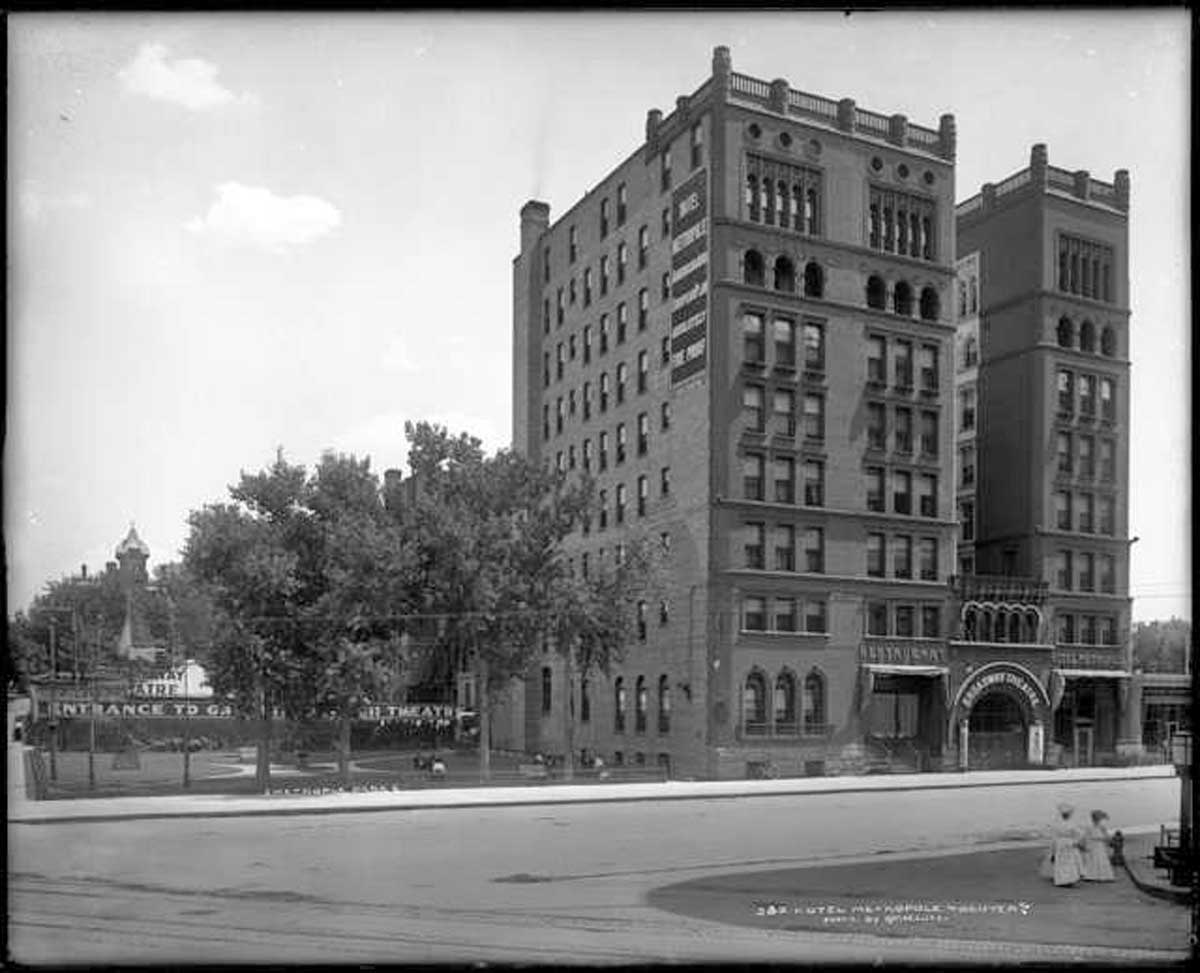 The Cosmopolitan Hotel was built next door in 1926 (same year as this photo), right at the corner of E. 18th Avenue and Broadway: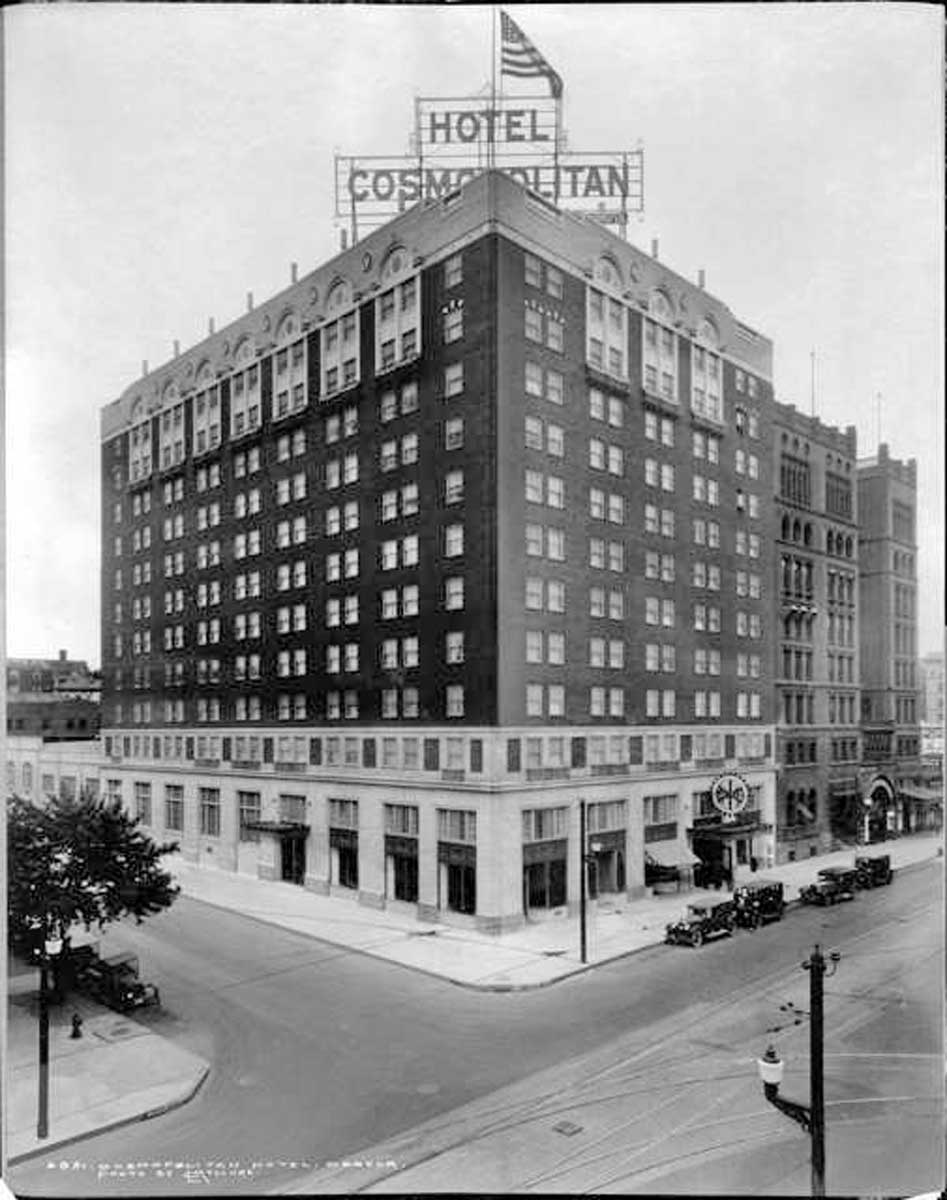 Here's an image of both hotels along with the Brown Palace and the Trinity Methodist Church. This photo is from the 1920s:
On the other side of the Metropole was a Sears & Roebuck store. Here's a photo that dates from around 1953 or 1954 since the Mile High Center, visible on the right, is still under construction. The Sears store was built in 1918: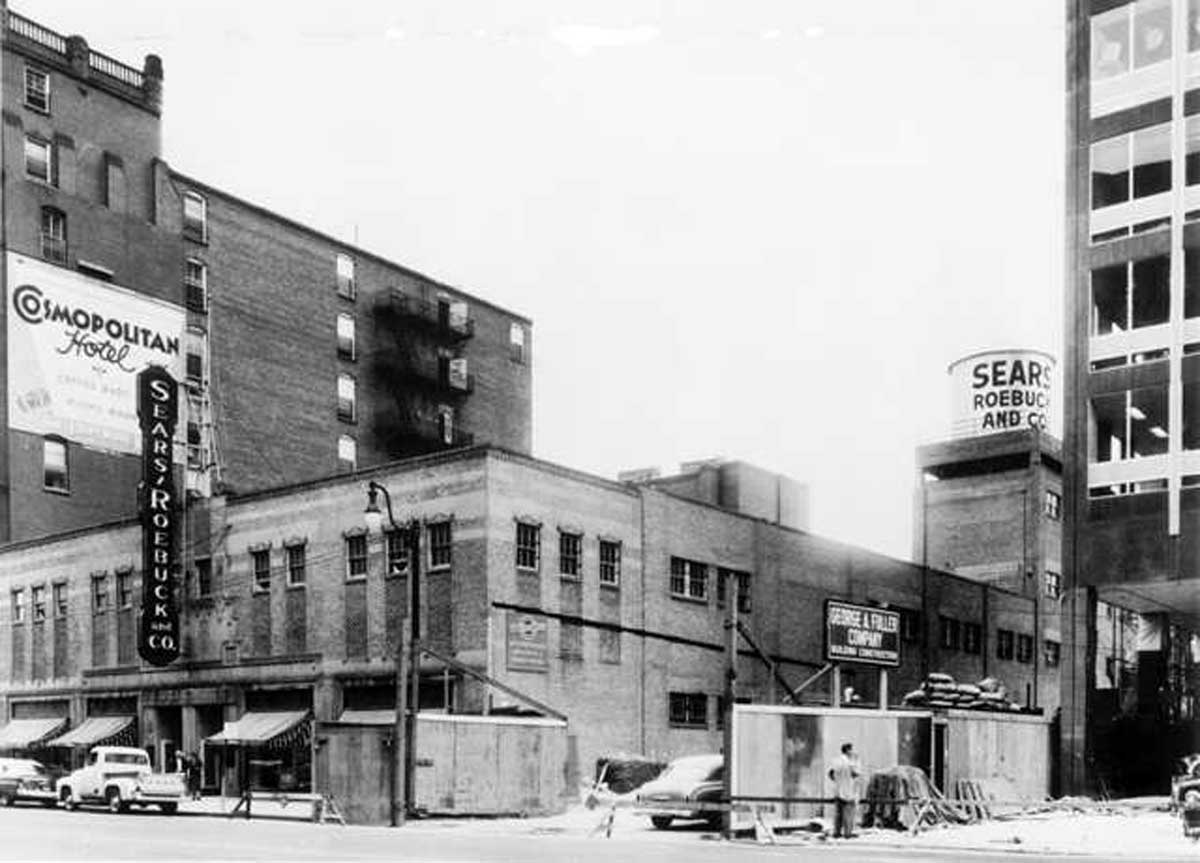 Here's an image from 1957. The Sears had become the "United States National Bank" and the full lineup of Mile High Center, Hotels Metropole/Cosmopolitan and Trinity Methodist Church is visible, with the Brown Palace on the left: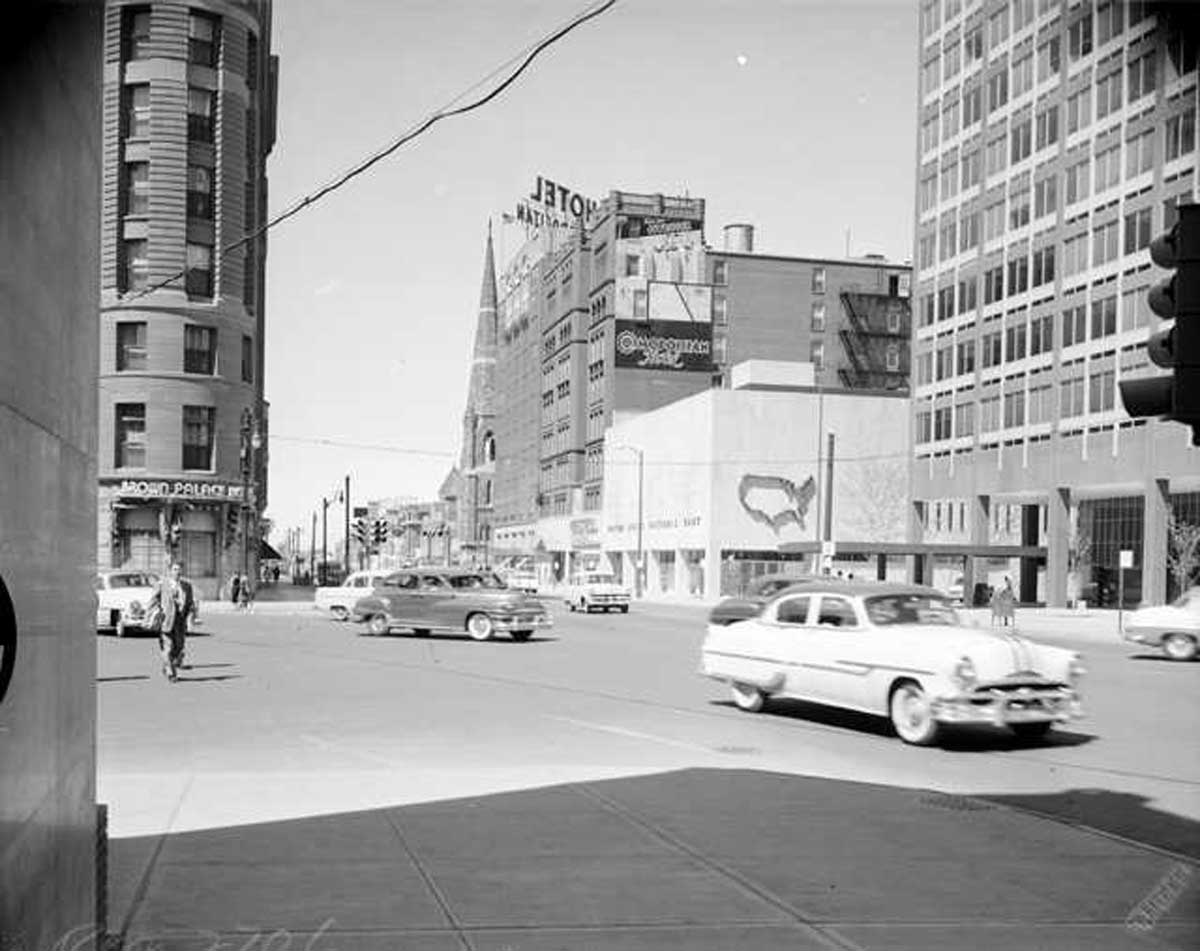 Finally, the Cosmopolitan/Metropole Hotel buildings were imploded in May, 1984. Unlike the other images, which are all from the Denver Public Library, this photo is a scanned image from my copy of the book, Denver: A Pictoral History by William C. Jones and Kenton Forrest:


The old Sears & Roebuck building is still there–part of the Wells Fargo complex–with its long blank wall facing the parking lot. And 23 years after the implosion, we're still waiting for something to be built on Block 003-B.