The last parking lot of our five "worst parking lot" candidates to be reviewed from an historical perspective is Candidate #5: Block 029-B. This is the parking lot where the foundations of several buildings are still visible, despite the decades passed since the buildings' demolitions. Let's take a look at what those building were.
First, at the corner of 16th and Lincoln was the Central Christian Church. The church building was built in 1901 and featured a dome and other neo-classical elements. It was flanked to the north and, across the alley, to the east by single-family Victorian-era homes (photo courtesy Denver Public Library Western History Collection):
One of those homes, the one visible in the image above behind the church at the corner of 16th and Sherman was the home of Charles S. Thomas, who served as Colorado Governor from 1899-1901. Here's a photo of that home from the late 1950s. A small section of the cobblestone retaining wall along the E. 16th Avenue sidewalk is still visible today (photo courtesy Denver Public Library Western History Collection):
Here's a photo (used with permission from the private collection of Robert Winzurk) of the Lincoln side of the block in 1961. Visible is the Central Christian Church building which had undergone a substantial 1940s remodel in which the dome was removed, a traditional steeple was added at the corner, and the front façade was modified. The single-family home to the north (left) of the church had also been replaced with a commercial structure of some type; this being the only known photograph of the front of that building. Also visible behind that building is brick structure across the alley on the Sherman side of the block: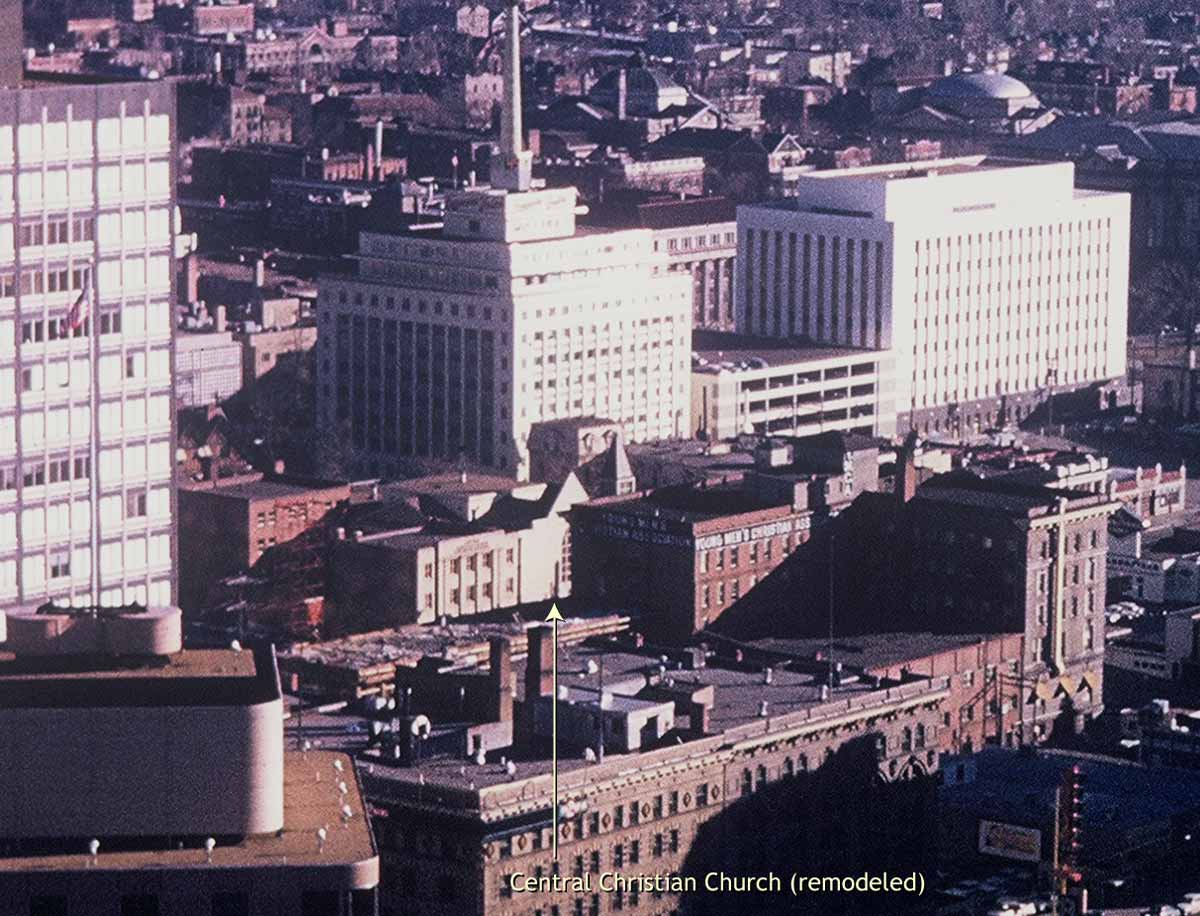 By 1963, the brick building on Sherman had been demolished, but the remodeled church and adjacent commercial building were still intact. The Charles Thomas home is also gone (photo courtesy Denver Public Library Western History Collection):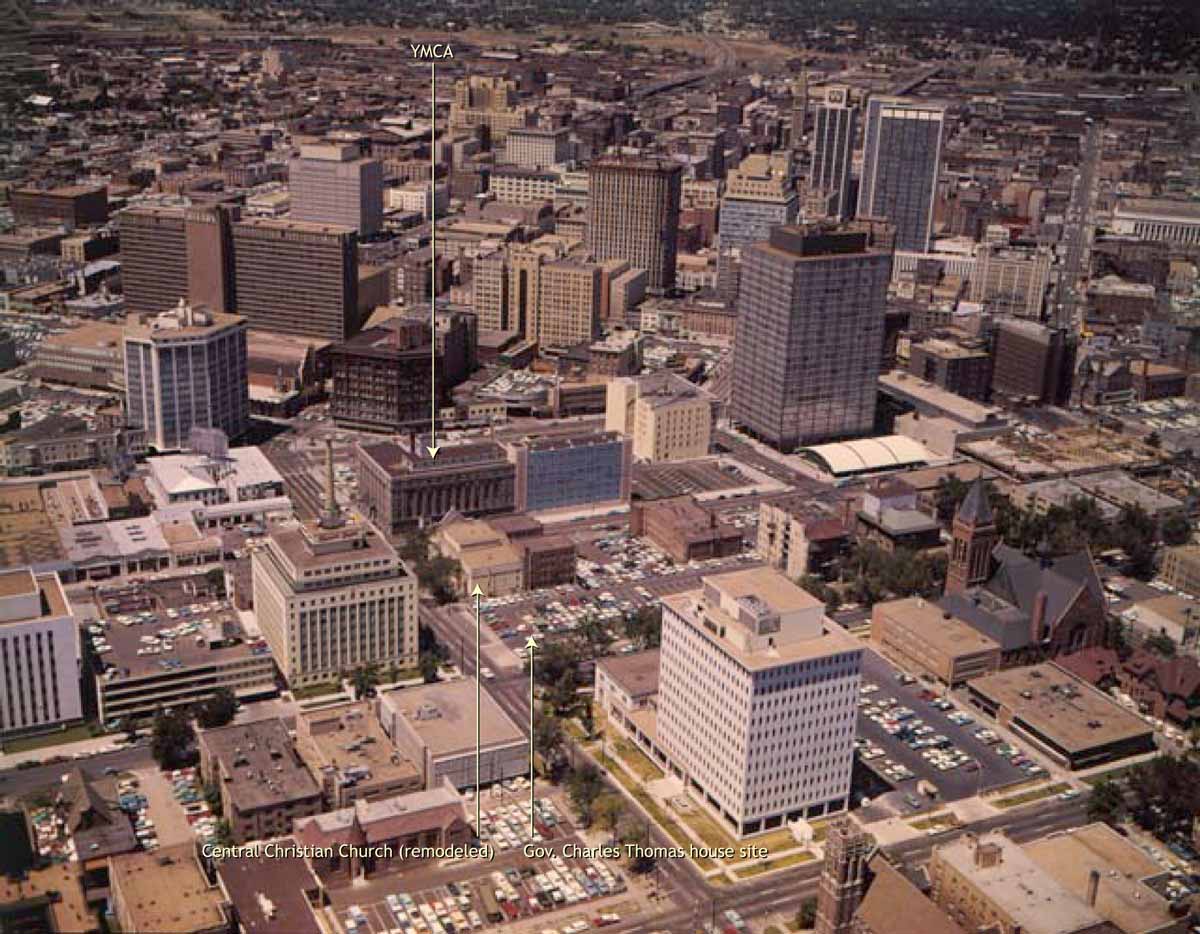 At some point after 1963, the church and adjoining commercial building were razed and their foundations left for 21st Century parking lot patrons to contemplate. I doubt one penny's-worth of improvements have been made to this half of Block 029-B since then.
Today's the last day to vote, so if you haven't already… do so now!