A new mixed-use project is coming to Denver's City Park West neighborhood at the southeast corner of Downing and East 18th Avenue: the 1780 Residences on Downing.
The 1780 Downing project features 18 residential condominiums, with 16 of the units on the second and third floors, and 2 penthouse units occupying the top two floors. The project also features approximately 6,600 square feet of ground-floor commercial space. Here's a rendering of the building from the project website: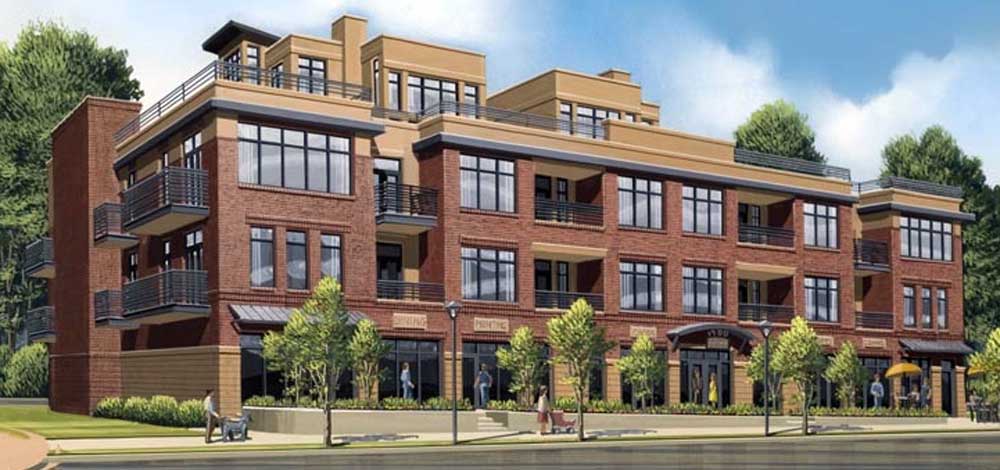 The project is set to begin construction, with completion planned for late 2007/early 2008. The developer is Birch Street Group and the building design is by Studio Gunn Architecture.