The second of our five most-nominated "worst parking lots" in Downtown Denver is located on Block 001-B in Upper Downtown. Here's the aerial photo: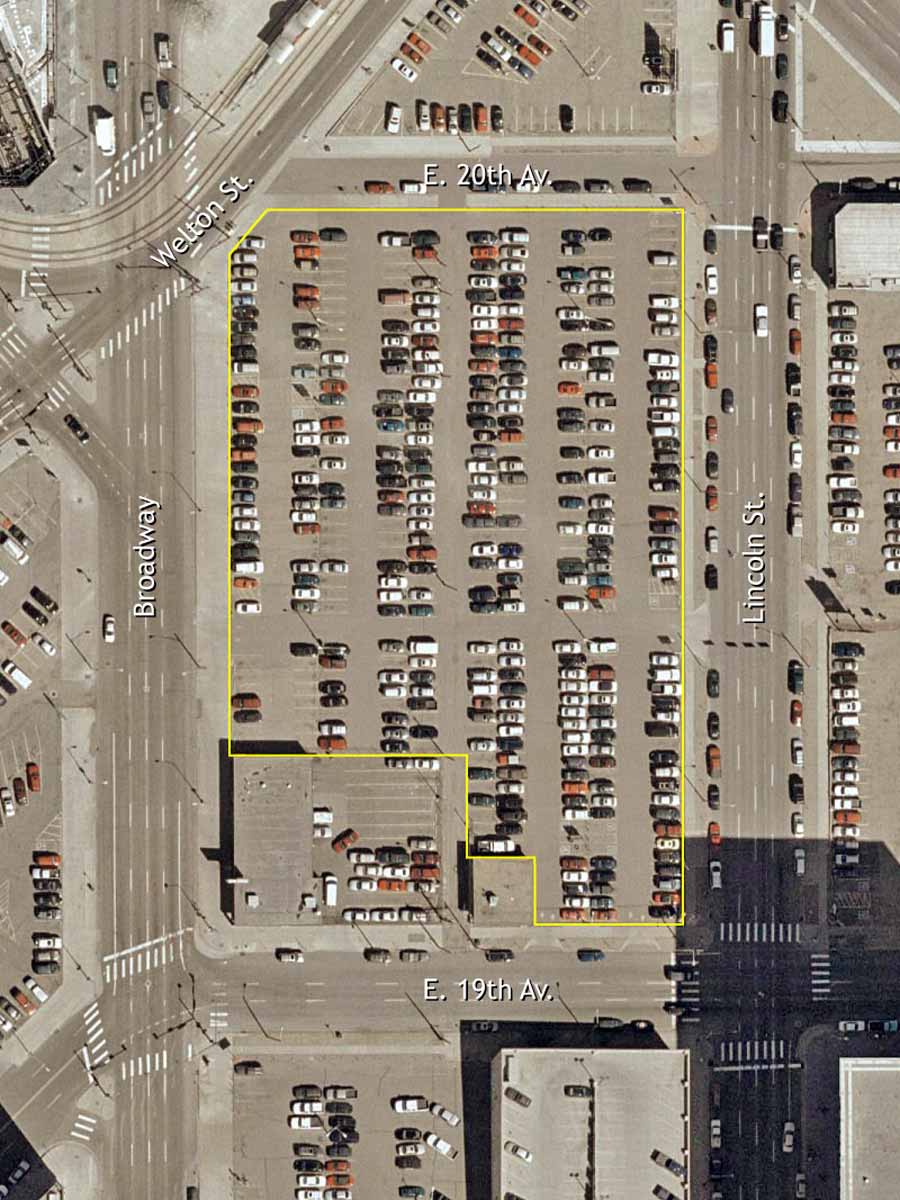 One aspect of this parking lot which likely contributed to its frequent nomination is the fact that, not only does the lot cover almost the entire block (except for a small Avis car rental facility in the southwest corner that is itself half surface parking), but it is almost entirely surrounded by other parking lots. Consequently, this lot feels like ground zero of the ugly expanse of asphalt that dominates this part of Downtown. What's even more frustrating is that diagonally across the Welton/Broadway intersection from this lot is 1999 Broadway, one of the city's most unique and acclaimed skyscrapers. The good news is that one of those surrounding parking lots is now the construction site for One Lincoln Park, but that still leaves plenty of room for improvement.
This lot's physical condition is appalling. Take a look (expand to view at full size):
It is quite clear that as little investment as possible has been put into this parking lot over the years. The entire block (including the land under the Avis facility) is owned by Allright Parking, a Central Parking Systems company. Central Parking Systems brags on their corporate website that they are the "world's largest parking services provider." So, both of our first two "worst parking lot" candidates are owned or managed by the Wal-Mart of parking lots!