There's a new infill project coming to Downtown Denver's
Jefferson Park
district: the Jefferson Park Townhomes. The project is planned for the southeast corner of 22nd and Decatur, directly across Decatur from the recently-completed Zocalo project.
Jefferson Park Townhomes will feature 9 units ranging from 1,000 to 1,600 SF and prices in the $300k to $600k range. The project developer is Paul Stann, who participated in the late-1990s Palace Lofts project in LoDo and several other Downtown-area infill developments.
Here's a rendering of the Jefferson Park Townhomes project: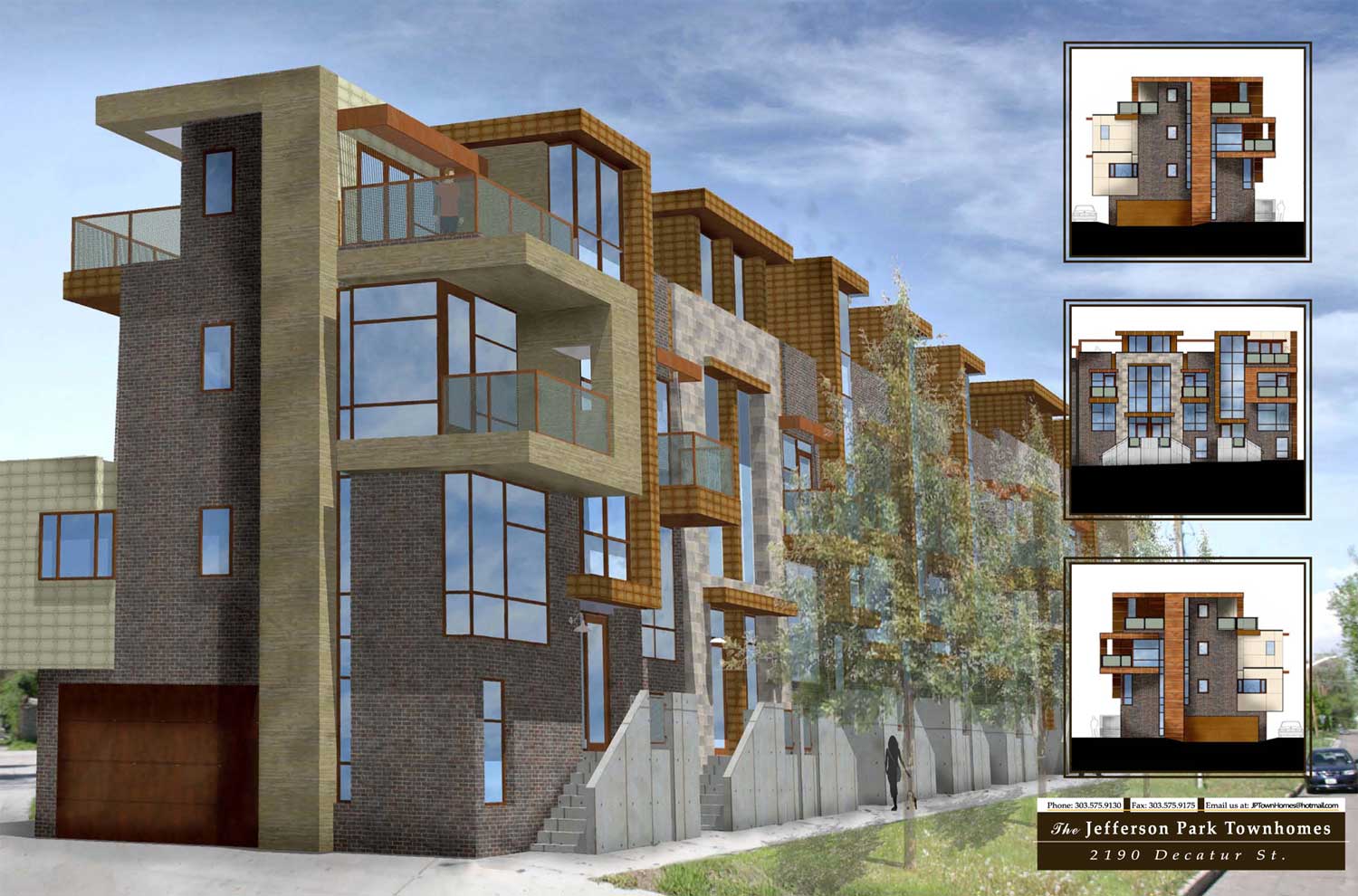 The Jefferson Park project represents the fourth project fronting on Jefferson Park itself; the other three being Walker's Row, the Zocalo Condos, and the under-construction RiverClay project. Together, these projects are providing added density and a new vitality to the Jefferson Park district.