Here's a brief update on Downtown's three tallest high-rise proposals:
Great Gulf Group Tower (Block 070, 14th and Lawrence, 55-story condominium):
This one has the biggest news of the three… a formal development review application for this project has been filed with the city planning office! Also, the number of units has been set at 167. The tower was originally reported to have approximately 200. Also, Kentwood City Properties has reported that the on-site sales office for the Great Gulf Group tower will be open by "early winter." If pre-sales go as planned, we might be looking at a summer 2007 groundbreaking.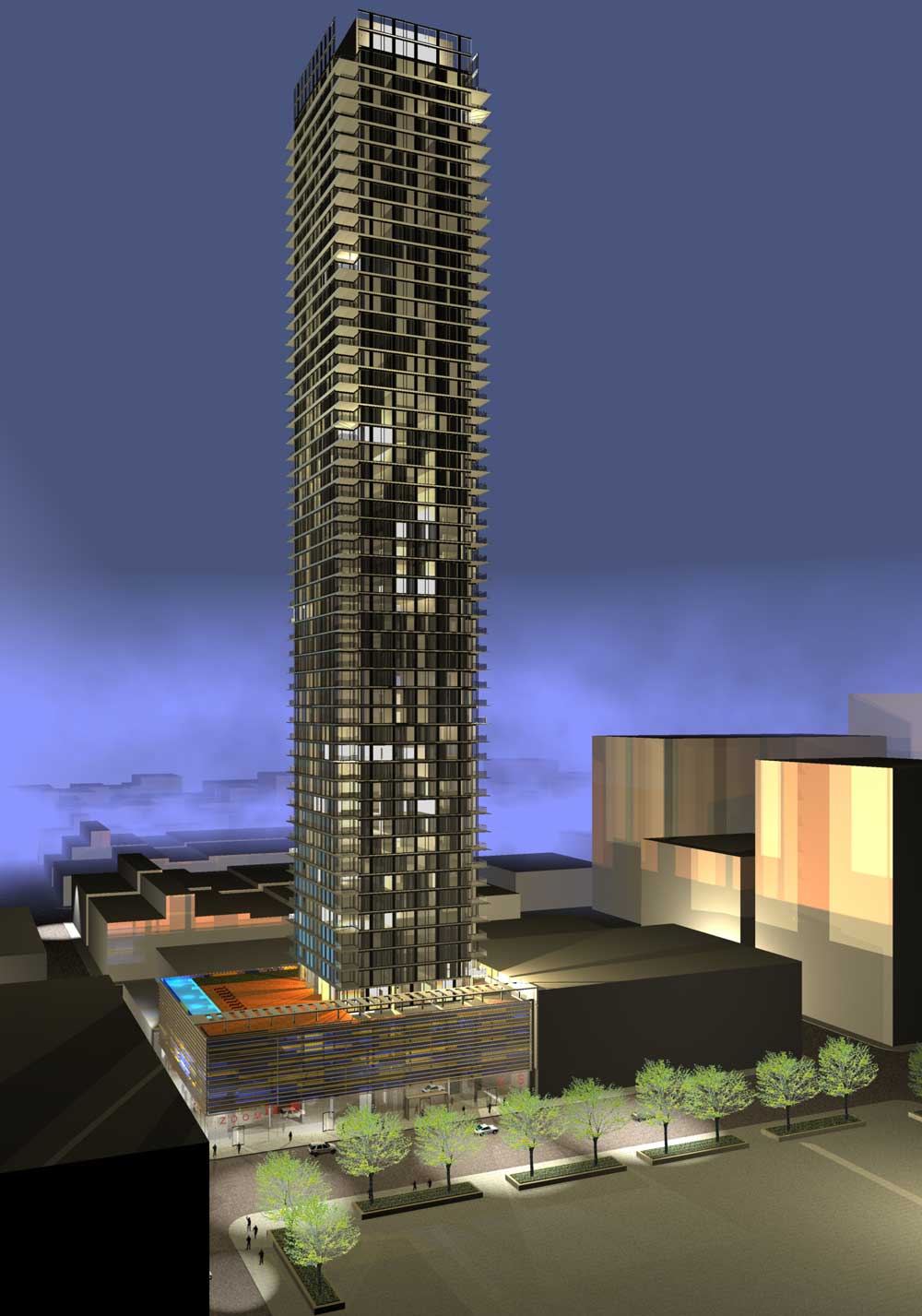 Four Seasons Hotel and Residences (Block 074, 14th and Arapahoe, 50-story hotel/condominium):
No official news to report, but small signs that continue to indicate that the project is slowly moving forward. The Four Seasons sales office, under construction for several months in the ground-floor retail space of the Performing Arts Complex parking garage, appears to be nearing completion finally. Work activity in the space has been increasing of late, with finished ceiling, floors, and walls occasionally visible through the papered-over windows. Also, I've heard reports that in the last couple weeks, workers have been spotted doing survey work and taking soil samples in the parking lot site at 14th and Arapahoe.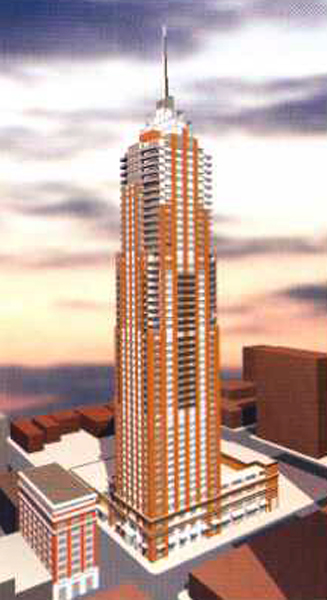 Spire (Block 131, 14th and Champa, 41-story condominium):
This project still appears to be on track for a September 2006 groundbreaking, as recently confirmed by the developer, the Nichols Partnership. The project has been under review with the city for several months and the site has been cleared.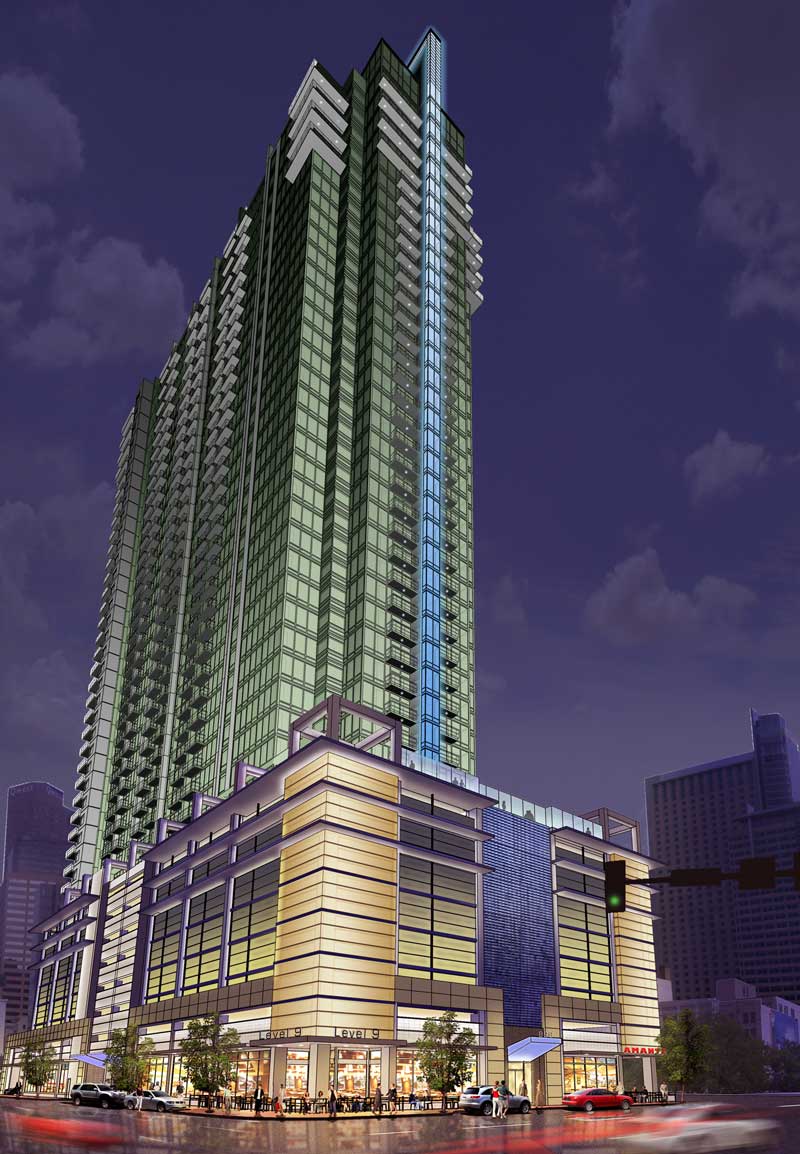 With a little luck, we'll have all three of the projects under construction by next summer.