Hey what's this, a new look to the DenverInfill blog? Yep. Due to popular demand, I've converted the blog to a Blogger page, which will allow people to post comments, link directly to a post, email a post to a friend, and more. It's still a work in progress, but it's looking good enough to get it up and running. For now, the previous 13 months of blog entries will remain under the old format, accessible by the link to the left. Maybe, over the course of time, I'll convert all the archived months to the new format, or maybe not. I haven't decided yet. Anyway, I hope you like the new format and find it a bit more appealing. Now, on to the some Downtown business…
Everyone's favorite Downtown eyesore, the Fontius Building, was recently the victim of a graffiti vandal. Normally, I would find this rather upsetting, but actually the graffiti reinforces how pathetic this building's condition has become, and how critical it is for something to be done about it. Perhaps this graffiti will serve a positive purpose in that it will cause more people to become disgusted with the whole issue and demand that the city make this building's rehabilitation a top priority. Let's hope anyway.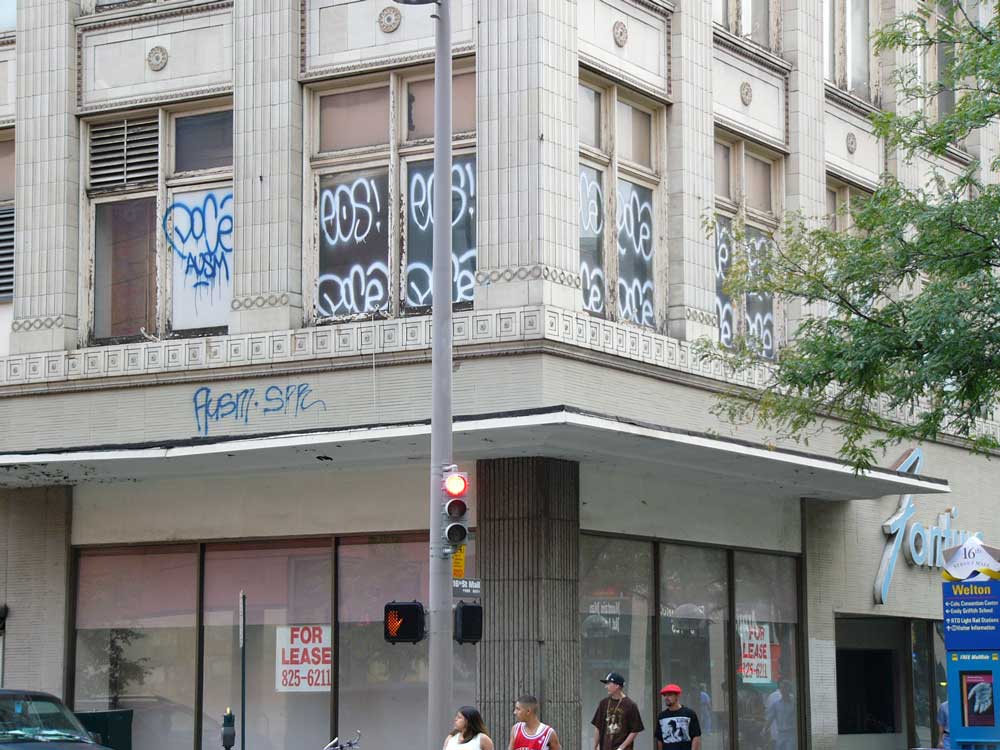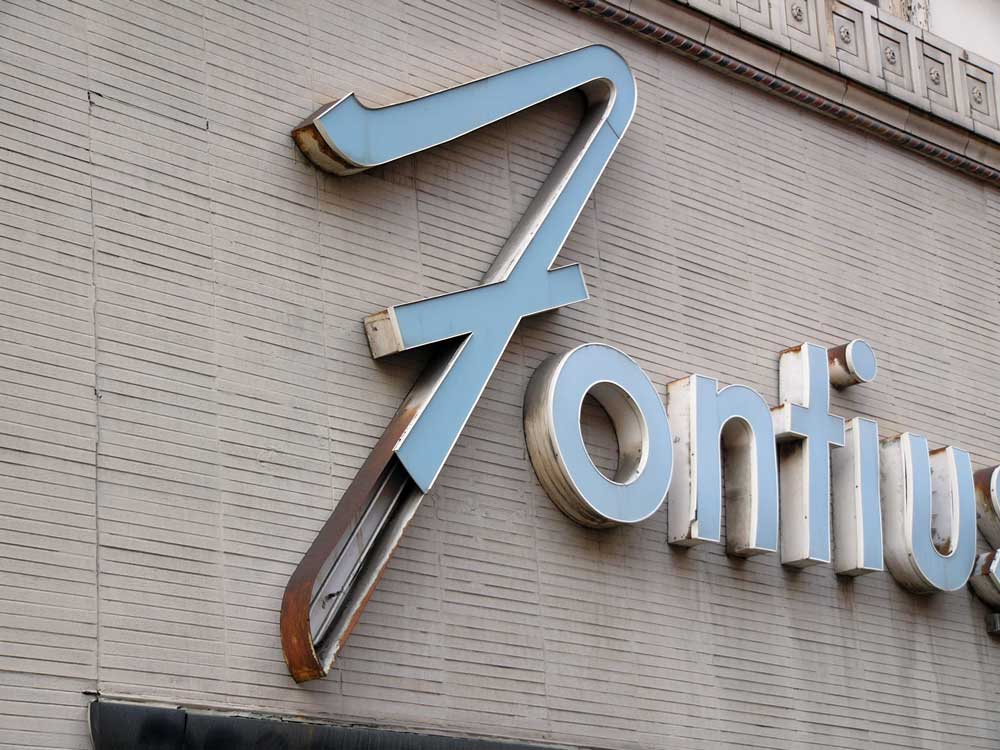 Finally, it's good to see Denver has finally come to terms with its cowtownedness!